Put Your Best Face Forward
To shave or not to shave? The answer to this question varies among individuals, cultures, and even across history. While some regard beards as an example of masculinity, others consider a clean-shaven face to be more professional. However you prefer to wear your facial hair, our Alpha Nail Bar experts can help you keep it maintained, so you can put your best face forward. We know that the decision to grow or shave your facial hair is a big one. You want your face to make a good first impression, and part of that is determined by how well-kept it is.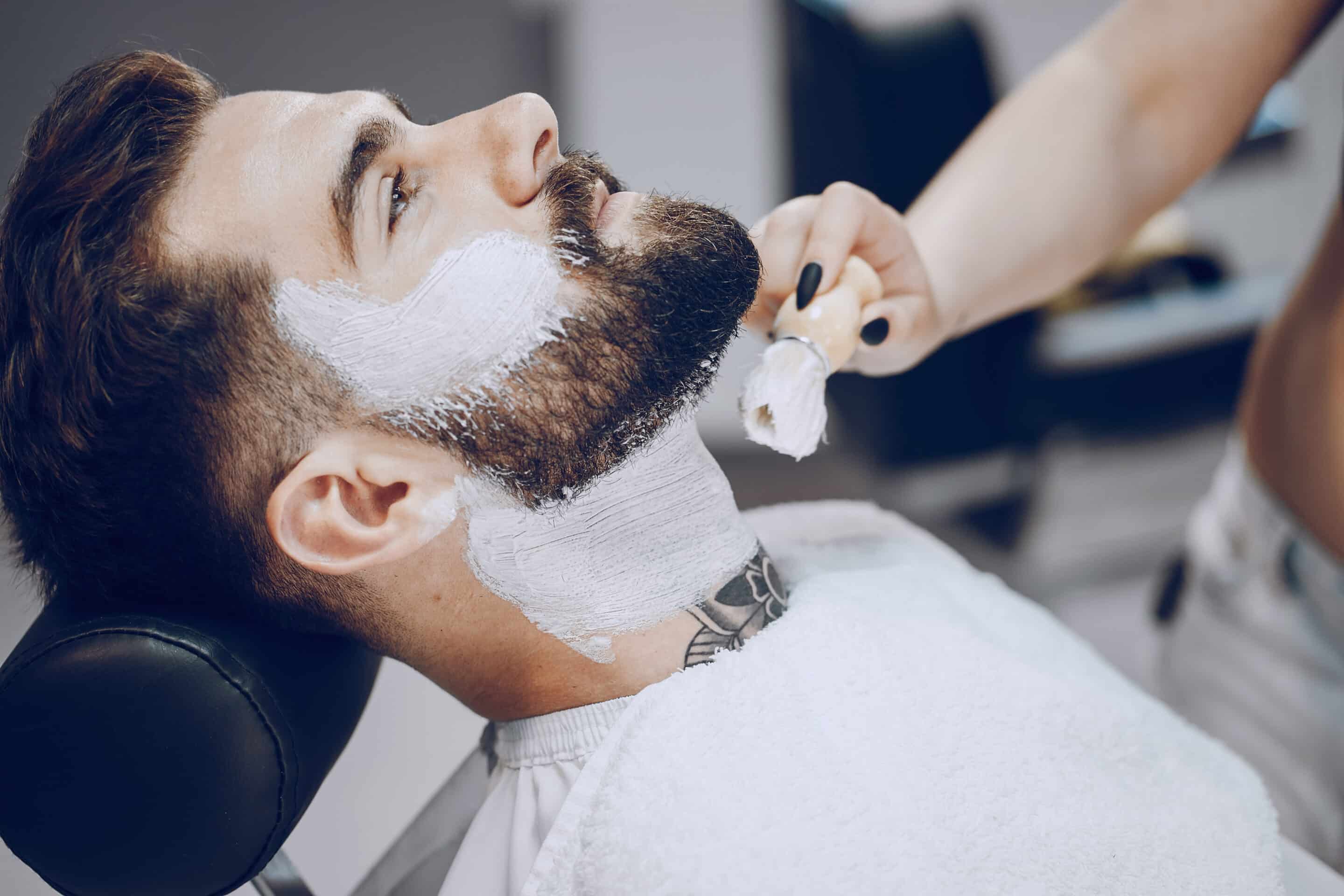 If beards are your thing, keeping the dead ends trimmed, the curls brushed out, and the stray hairs properly in place can be a big undertaking. Not to fret, Alpha Nail Bar has your six. Check out our beard trimming and line-up services for a solution to all your bearded woes. Our expert stylists will help you determine the best way to wear your facial hair, and guide you through what products to use to keep your beard looking rugged but not raggedy. 
If a clean-shaven face is more your thing, knowing what direction to shave, what razor to use, and how to avoid those pesky (and painful!) razor burn bumps can be a lot. Lucky for you, we know how to keep your skin looking fresh, even after the closest shave of your life. Our Alpha Shave service offers you a solution to the constant irritation with the best shave you have ever experienced from one of our trained and licensed barbers. Gone are the days of burning and breaking out all in the name of facial hairlessness. 
Put your best face forward with a shaving service offered by Alpha Nail Bar. Schedule your next appointment today! 
Beard Trimming - Starting at $15
A quick stylish clean-up for our bearded gentlemen
Beard Line-up - Starting at $20
A quick stylish clean-up for our bearded gentlemen.
Alpha Shave - Starting at $30
A straight-edge razor shave with a trained barber. Includes a hot towel finish.