Feeling your best starts with looking your best, and a fresh haircut puts you a head above the rest. With haircut services tailored especially for men, Alpha Nail Bar is proud to bring you a premium grooming experience. Masculine scents, oversized televisions, and a bar at your service, our salon is a kingdom, and each time you come in, you're the king. No more settling for less at any other run-of-the-mill salon. We have options for everyone here, so you'll leave feeling ready to take on anything.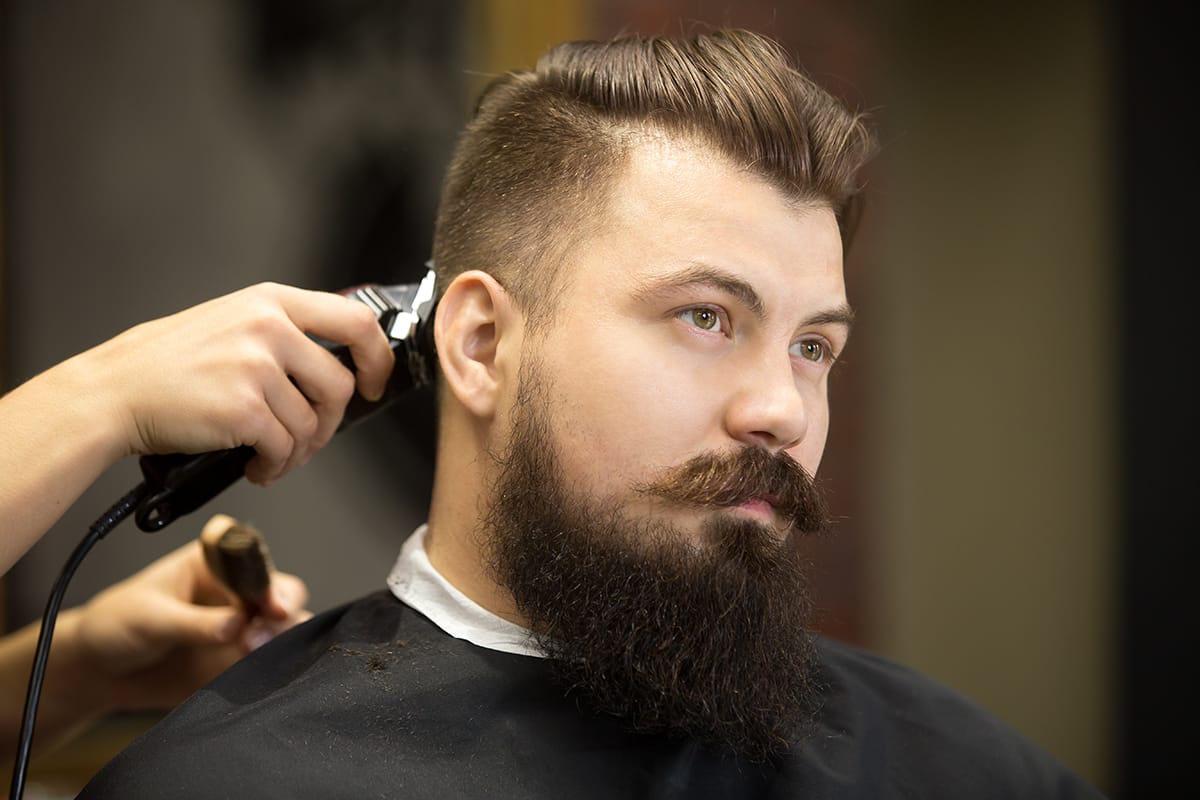 Elevate your sense of confidence and find empowerment with a clean cut perfectly matched to your personal style. Whether you are a classic cut kind of guy who just wants to have hair worth running fingers through, or you want to take it a step further with an alpha cut, establishing your dominance over your right to relax, we have a variety of selections available for you. If keeping it simple and sleek with a buzz cut is more your speed, we have got you covered there as well. Whatever your style is, be prepared to feel your very best at Alpha Nail Bar.
Just like feeling your best is not limited to a certain style, it is not restricted to a certain age range here either. We have specialty cuts available for your alpha in training to make every gentleman, even the young ones, feel like a head honcho. Take a look at what we offer, select the service that meets your needs, and schedule your appointment today!
Classic Cut - Starting at $30
A consultation with one of our highly skilled stylists or barbers. Whether it's shears or clippers, you'll receive a one-of-a-kind haircut designed especially for you.
Alpha Cut - Starting at $35
An elevated version of the Classic Cut which includes an invigorating shampoo and conditioning and a relaxing scalp and neck massage.
Buzz Cut - Starting at $30
Classic razor cut. Simple and to the point.
Head Shave - Starting at $35
Experience a razor shave with hot lather.
Alpha In Training - Starting at $25
For our upcoming gentlemen 12 and younger.