Put the MAN in manicure, with one of the many hand care treatment options offered at Alpha Nail Bar. While there is a common misconception that manicures are only for women, or that they have to involve nail polish, glitter, and girls' days, there are actually many benefits that men can reap from taking good care of their hands.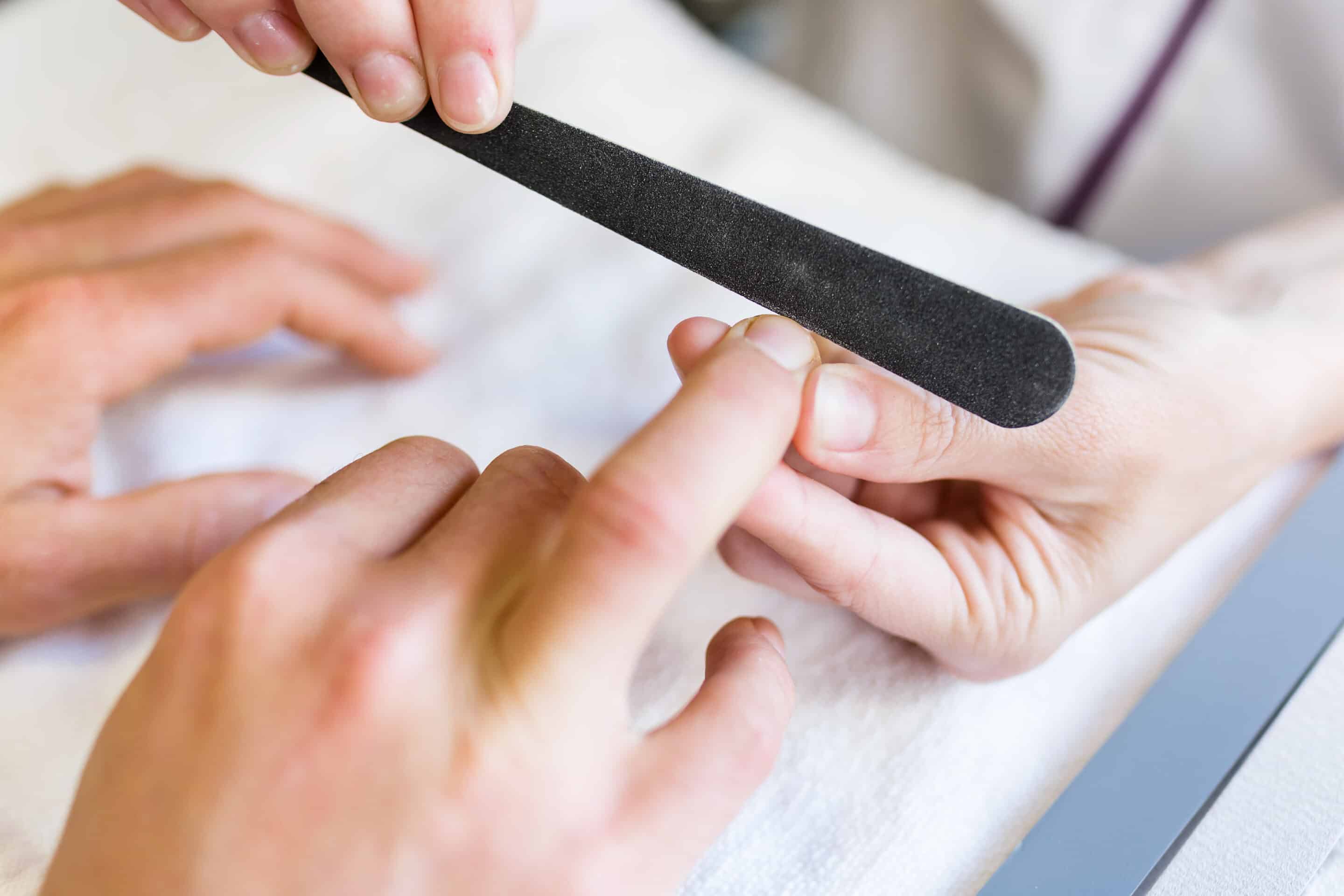 Not only do manicures help maintain healthy hands, nails, and cuticles, they can also decrease potential signs of aging. By choosing a manicure service that includes an exfoliating scrub, you are ridding your hands of dead skin and built-up dirt or grime from working hard and playing harder. This gives you the advantage of a softer touch, because even though you are rough and rugged, your hands don't have to be.
Just as you ensure your face and smile, along with the rest of your appearance, produce good first impressions, you should keep up with your manicure maintenance. When meeting new potential business partners, going on dates, or asking for that promotion, your handshake is often regarded as your signature. Make sure that you are greeting and leaving them with a firm grasp that exemplifies your dedication to taking care of yourself and getting the job done. 
If for nothing else, you should be getting manicures just for yourself. Let's face it, getting pampered feels good. It's hard work being a man, so sit back, relax, alleviate some stress and anxiety, and take care of yourself in the process. Let the experts at Alpha Nail Bar give your hands some much needed attention, leaving them looking better than ever. 
Express Manicure - $25
For our gentlemen that are on the go, service includes nail clipping, filing, cuticle care, and light massage.
Alpha Manicure - $35
Have more time for pampering? An elevated Express Manicure which also includes an invigorating eucalyptus and mint scrub to exfoliate the skin, a relaxing arm and hand massage, and a warm paraffin treatment to hydrate the skin. Optional buff shine or matte top coat.