If you have been longing for a more youthful look lately, you may be considering elevating your appearance with hair coloring. Alpha Nail Bar offers a unique solution for our distinguished gentlemen clientele that allows you to turn back the clock without masking your rugged nature. Our refined hair coloring services utilize a semi-permanent process that takes the edge off of your grays. By softening the contrast between your natural coloring now and your past self's prime luscious locks, you can finetune and tailor the hair color that you desire.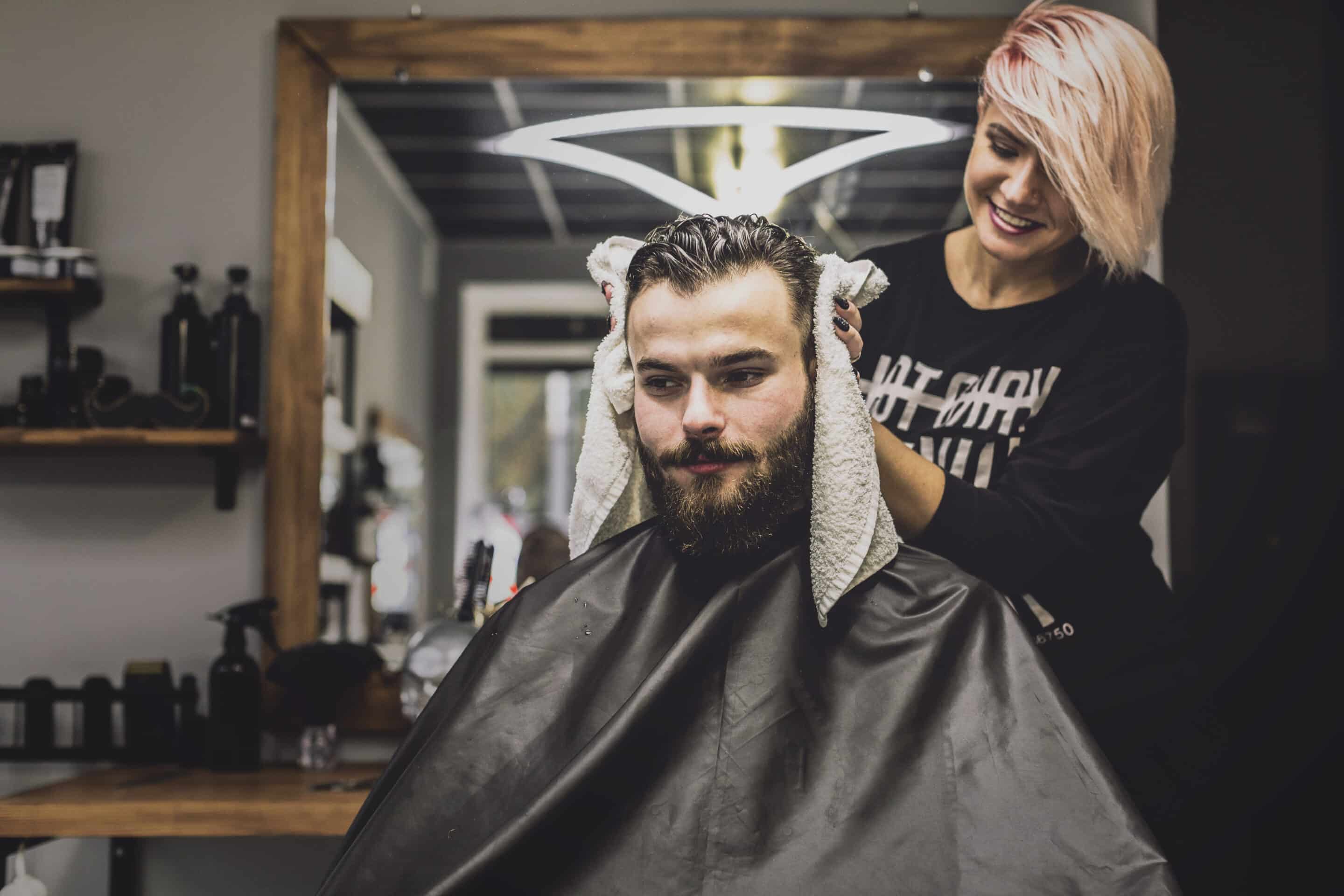 Age like fine wine, brandy, or scotch, getting better as the years go on, and sip on them as you watch the time unwind. Our at-your-service bar is awaiting your order, so come in, have a seat, and we will make your favorite drink to maximize your relaxation experience. Alpha Nail Bar is a premium grooming salon just for men, and we make sure you leave feeling like a million bucks. 
If you want more information about our hair coloring services, feel free to schedule a consultation with one of our talented stylists. In a journey to find your youth again, we hope that you leave with the discovery of more confidence than you have ever had. Check out our hair coloring services today, and schedule your appointment back to your prime appearance. 
Gray Blend - Starting at $35
Turn back time in less than 10 minutes. A semi-permanent color treatment than softens greys.
Gray Blend Combo - Starting at $45
Semi-permanent color for both hair and beard.